What Are The Best Isochronic Tones?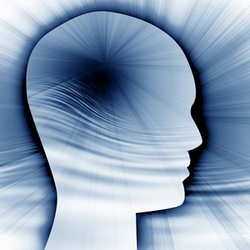 Isochronic tones are a modern and scientifically proven form of brainwave entrainment technology.
By definition, brainwave entrainment occurs when the brainwave frequency duplicates that of the stimuli, whether it's audio, visual or tactile. This effect can be seen on an EEG (Siever, 2003).
The best isochronic tones take into account two needs: the physiological (the actual brainwave response) and the psychological (how readily you relax and accept the sounds).
High quality isochronic producers take care of the physiological effect. However, choosing the right tone to match your listening preferences is a personal choice. In this article we'll look at the effects of quality isochronics (beware of scams and free audios that simply don't work), how they change your level of conscious awareness, and where to find the best isochronic tones, in my view.
Note that isochronic tones are proven to be far more effective than binaural beats, and I find these the best audio entrainment for meditation.
What Are The Effects of Isochronic Tones?
In recent years, I've used various isochronic MP3s to induce states of dissociative meditation. This is valuable practice for lucid dreaming and also enables me to enjoy other kinds of borderland sleep phenomena, including:
New insights and clarity of thought
Hypnagogic observation and manipulation
Feelings of floating above the bed
Bodily dissociation and imaginary limbs
Memory impressions and emerging dream scenes
Out-of-body experiences and projections


Why Listen to Isochronic Tones?
The primary goal of listening to entrainment is to relieve stress and experience a good, deep meditation. I recommend all lucid dreamers practice meditation on a daily basis - so if you're not skilled or practiced in the art, then brainwave entrainment can be considered your helping hand.
Initially, isochronics promote feelings of relaxation and dissociation. You experience dissociation every day when you exercise, watch a movie or read a book - it's all about being drawn into the moment and forgetting about your daily worries.
When you meditate, dissociation is enhanced to greater depths; it silences your unhelpful mental chatter and tunes you into more peaceful and profound insights. It's like the difference between listening to a pair of gossipy old women vs taking in a philosophical lecture from an esteemed professor. Which one do you think will contribute more to your personal growth and development?
Entering this mindful state on a daily basis is a healthy practice for mind and body. The benefits are actually something I find difficult to describe. I could say frequent meditation makes me feel more focused, happy and calm in everyday life but this doesn't begin to convey the difference it actually makes.
What's more, meditation is the gateway to altered states of awareness, during which you can have lucid dreams, out of body experiences, astral projections (or your own interpretations thereof), mystical experiences, creative insights and more. It's like a natural mind trip, available to every conscious human being in the world.
How Do Isochronic Tones Work?
Isochronic tones create states of meditation with evenly spaced pulses of a single tone to create a highly effective brainwave entrainment effect. Unlike binaural beats and monaural beats, the interference pattern is created outside of the brain so it's not necessary to wear headphones (although you can if you prefer).
Isochronics are a powerful form of brainwave entrainment because the contrast between the sound pulses and the silence is more pronounced. The effect excites the thalamus and causes a frequency following response, where the brain internally recreates the frequency and this re-shapes the level of conscious awareness.
The effect of isochronic tones can be heightened further with visual entrainment. In 1999, scientists doubled the relaxation effect on the brain with eyes-closed photic entrainment. However, this requires special equipment (light and sound machines) and most people can experience a good effect audibly with just an MP3 player.
What Are The Best Isochronic Tones?
The best isochronic tones are thought to comprise a pure tone (also called a sine wave) with a frequency of 150-180 Hz. This stimulates the brain (the physiological effect) while keeping within a comfortable listening range for most people (the psychological effect). Note that alternative entrainment technologies like clicks entrain the brain better but most people find them too annoying to properly relax.
I find the best isochronic tones are mixed with white noise or harmonic sound effects to disguise the regular pulsing. Water sounds, such as rainfall, ocean waves, waterfalls and running streams are ideal. However, synthetic sounds like guitar distortions can also be used if you find waterfall sounds are too hippy.
I don't recommend isochronics which contain a spoken voice (as in hypnosis or guided meditation) or any kind of music. This can be mentally distracting enough to override the very entrainment effect you want to experience.
In terms of the best isochronic tones: if you like relaxing to sounds of nature, I currently enjoy Meditation Power's isochronic tones. Though they have started to use some music on their tracks, at the time of writing Track 4 on their Lucid Dreaming audio contains 45 minutes of pure entrainment.
Meditation Power has many different brainwave MP3s to choose from but I would start with Lucid Dreaming to guarantee dissociative meditation. Now just relax... and enjoy!
Further Reading
Below is a summary of scientific studies into brainwave entrainment. This list is by no means exhaustive but should provide a starting point for your own research.
Howard, C. E., Graham, L. E., 2nd and Wycoff, S. J., 1986. "A comparison of methods for reducing stress among dental students." J Dent Educ. 50, 542-544.
Lane, J. D., Kasian, S. J., Owens, J. E. and Marsh, G. R., 1998. "Binaural auditory beats affect vigilance performance and mood." Physiol Behav. 63, 249-252.
Leonard, K. N., Telch, M. J. and Harrington, P. J., 1999. "Dissociation in the laboratory: a comparison of strategies." Behav Res Ther. 37, 49-61.
Morse, D. R. and Chow, E., 1993. "The effect of the Relaxodont brain wave synchronizer on endodontic anxiety: evaluation by galvanic skin resistance, pulse rate, physical reactions, and questionnaire responses." Int J Psychosom. 40, 68-76.
Ossebaard, H. C., 2000. "Stress reduction by technology? An experimental study into the effects of brainmachines on burnout and state anxiety." Appl Psychophysiol Biofeedback. 25, 93-101.
Rosenfeld, J. P., Reinhart, A. M. and Srivastava, S., 1997. "The effects of alpha (10-Hz) and beta (22-Hz) "entrainment" stimulation on the alpha and beta EEG bands: individual differences are critical to prediction of effects." Appl Psychophysiol Biofeedback. 22, 3-20.
San Martini, P., Venturini, R., Zapponi, G. A. and Loizzo, A., 1979." Interaction between intermittent photic stimulation and auditory stimulation on the human EEG. Preliminary investigation through power spectral analysis." Neuropsychobiology. 5, 201-206.
Williams, J., Ramaswamy, D. and Oulhaj, A., 2006. "10 Hz flicker improves recognition memory in older people." BMC Neurosci. 7, 21.
Williams, J. H., 2001. "Frequency-specific effects of flicker on recognition memory." Neuroscience. 104, 283-286.
Joyce, M. and Siever, D., 2000. "Audio-Visual Entrainment (AVE) Program as a Treatment for Behavior Disorders in a School Setting." Journal of Neurotherapy. 4, 9-25.
Kliempt, P., Ruta, D., Ogston, S., Landeck, A. and Martay, K., 1999. "Hemispheric-synchronisation during anaesthesia: a double-blind randomised trial using audiotapes for intra-operative nociception control." Anaesthesia. 54, 769-773.
Padmanabhan, R., Hildreth, A. J. and Laws, D., 2005. "A prospective, randomised, controlled study examining binaural beat audio and pre-operative anxiety in patients undergoing general anaesthesia for day case surgery." Anaesthesia. 60, 874-877.
Wahbeh, H., Calabrese, C. and Zwickey, H., 2007a. "Binaural beat technology in humans: a pilot study to assess psychologic and physiologic effects." J Altern Complement Med. 13, 25-32.
Wahbeh, H., Calabrese, C., Zwickey, H. and Zajdel, D., 2007b. "Binaural beat technology in humans: a pilot study to assess neuropsychologic, physiologic, and electroencephalographic effects." J Altern Complement Med. 13, 199-206.
Kumano, H., Horie, H., Kuboki, T., Suematsu, H., Sato, H., Yasushi, M., Kamei, T. and Masumura, S., 1997. "EEG-driven photic stimulation effect on plasma cortisol and beta-endorphin." Appl Psychophysiol Biofeedback. 22, 193-208.
Nomura, T., Higuchi, K., Yu, H., Sasaki, S., Kimura, S., Itoh, H., Taniguchi, M., Arakawa, T. and Kawai, K., 2006. "Slow-wave photic stimulation relieves patient discomfort during esophagogastroduodenoscopy." J Gastroenterol Hepatol. 21, 54-58.
Solomon, G. D., 1985. "Slow wave photic stimulation in the treatment of headache--a preliminary report." Headache. 25, 444-446.
Budzynski, T., Jordy, J., Budzynski, H., Tang, H. and Claypoole, K., 1999. "Academic Performance Enhancement with Photic Stimulation and EDR Feedback. Journal of Neurotherapy." 3, 11-21.
Patrick, G. J., 1996. "Improved neuronal regulation in ADHD: An application of fifteen sessions of photic-driven EEG neurotherapy." Journal of Neurotherapy. 1, 27-36.

Next: Binaural Beats