Hi!
I'm currently reading a few books and one of them is Stephen LaBerge's
Exploring The World of Lucid Dreaming
. I found an exercise there whereby practitioners of the phase can create a workshop with useful tools and helpers (I prefer to call them counsellors).
Anyway, the idea is to use the phase workshop in order to problem-solve, be creative and improve as a person in general. In fact, the workshop can be used for so many things that may or may not benefit you in waking life. I've come up with one which may serve as an example and inspire you to create your own: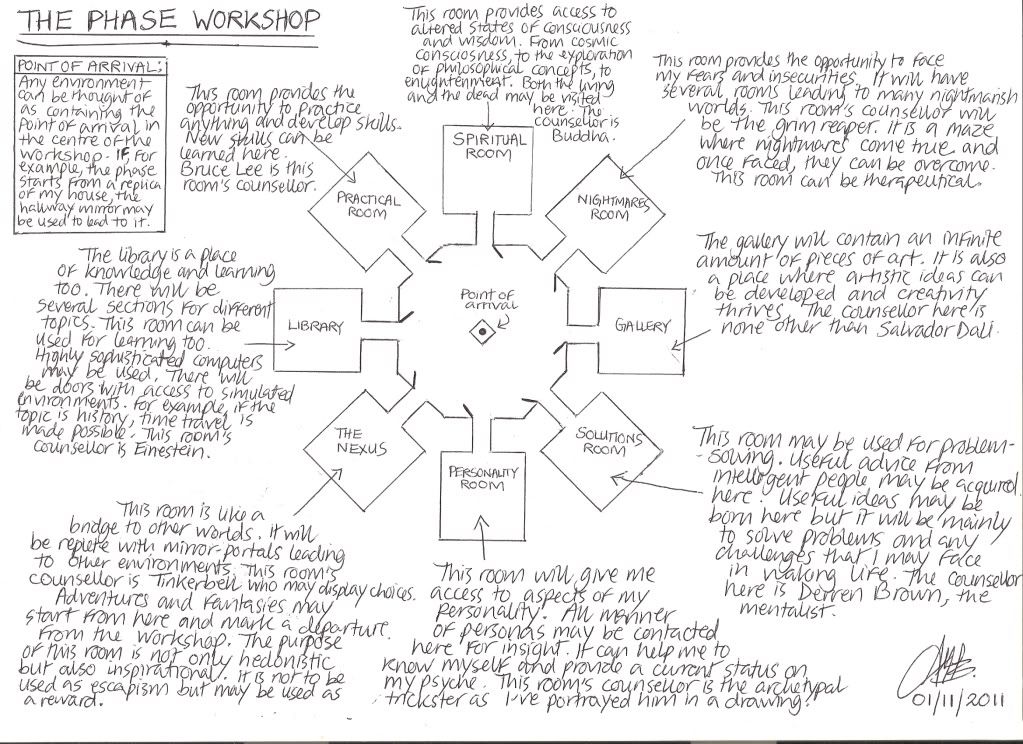 The more you visit this mind construct in the phase, the more you can improve it. You can always add to it! Notice how I've picked specific characters for each of the rooms. They are who I think represent each of the rooms best in my mind.
You can also use the workshop to launch into your adventures. It could be your metaphysical base! Like a space station! Have fun!
The Phase = OOBEs/AP/LD