10 Steps to Lucid Dreams
Step #7: Is There a Lucid Dreaming Pill?
With a wave of emerging sleep tech and movies like Inception, lucid dreaming has really caught the public eye. And that means inventors and pioneers are turning their attention to the market of dream control, offering new solutions to problems like:
Bland, fuzzy dreams
Poor dream awareness
Low dream recall
For the first time ever, I'm seeing a whole range of lucidity inducing supplements come to the likes of major stores like Amazon. (I'll share the most popular ones in just a moment.)
But first - what do they actually do?
Though each supplement has a slightly different formula, they are generally designed to:
Increase dream intensity
Increase self awareness in dreams
Promote dream recall
Promote lucid dreaming
Prolong your dreams
Lucid Dream Pills: Pros vs Cons
There are some compelling reasons to try supplements:
+ In my experience, dream pills breathe color into my dream life on a whole new level. They can produce long, intense dreams which feel more significant than my regular dreams.
+ Even if you've never had a lucid dream before, ramping up the intensity can help you better understand the awesome power of your dreaming mind. It can give you the push you need to commit to lucid dreaming.
+ Promoting self awareness in your dreams gives you more chances to become lucid.
There are also some drawbacks to taking lucid dream pills:
- Lucid dream pills shouldn't provide the foundation of your training. They are a "treat" if you like. A once-in-a-while boost to your dream life. You should not come to rely on them to have lucid dreams.
- Supplements can interact with any existing medication you're taking. In rare cases they can cause side effects. If you have any concerns about taking a new supplement, see your doctor first.
- Not everyone is comfortable taking supplements - even if it's just a vitamin supplement. Perhaps it's because lucid dreaming can be a spiritual quest, some people want to achieve it through their own volition.
What Are The Best Lucid Dreaming Supplements?
Here are the most popular supplements currently on the market:
Galantamine. This can create extremely vivid and memorable dreams. It's available in larger doses on prescription to treat memory disorders, so it is safe to use, even on an ongoing basis. In smaller doses it has the effect of dream enhancement - check out the nootropics Lucidimine and Vivitamine.
Huperzine-A. This is another acetylcholine esterase inhibitor (try saying that five times fast). It works in much the same way as galantamine, creating better focus, better memory and more REM sleep. These all spark up your dream life and create a better likelihood of lucid dreams. It is found in DreamLeaf.
If you're going to work with supplements to accelerate your lucid dream quest, I am fully supportive. Just remember that lucid dreaming supplements shouldn't be used night-in-night-out.
However, in the right dose they will produce longer, more intense dreams in which you are more aware. Combined with your lucid dreaming training, this makes dream control all the more likely to occur.
Best wishes
Rebecca
Jump in With Both Feet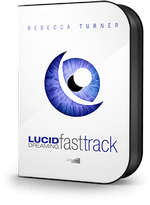 These tutorials are just a taster, so you can see what's involved. I have a lot more in-depth advice to share with you. So when you're ready to jump in with both feet, I recommend you sign up to my complete home study course, the Lucid Dreaming Fast Track.
This interactive course offers 30 detailed tutorials to help you induce lucid dreams and unlock powerful skills in dream control. You won't regret learning this amazing skill - and I offer a 100% refund guarantee if you don't start lucid dreaming out of it.
Not Yet Subscribed?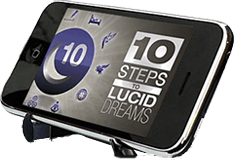 If you stumbled onto this tutorial by accident, you may like to subscribe to my free e-course, 10 Steps to Lucid Dreams. Through these basic tutorials I'll show you how it's possible to develop a lucid night life and use it to improve your waking world too. More than 30,000 people have already subscribed - just enter your email below to join our community.