Resources
---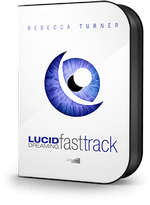 After 18 years of lucid dreaming, and spending thousands of hours researching the complete science and methodology to write this website, Becky finally created her own lucid dreaming training program. If you find her style helpful and want to learn how to induce lucid dreams, consider taking her interactive online course.
Learn more about our lucid dreaming course.
---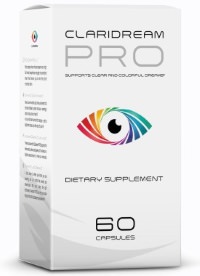 We looked at what we saw on sale in the lucid dreaming supplements industry and didn't like it. So we created our own! Claridream PRO is the all-natural supplement that reliably increases dream recall, clarity and colorfulness. It will also dramatically increase your chances of having a fully blown lucid dream, when you use it with the techniques we teach.
---
This classic book by Dr Stephen LaBerge has undoubtedly inspired many lucid dreamers around the world. Both an instruction manual and an informative read about the induction and applications of lucid dreams, it also has a wealth of personal accounts of lucidity. It's an in-depth read, so be ready to get your hands dirty.
See reviews on Amazon.
---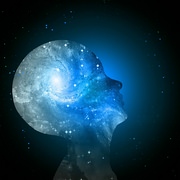 Meditation and mindfulness are the foundations of lucid dreaming. For beginners, we recommend brain training audios to help you find this profound sense of calm. BlissCoded Sound is one of the most powerful audios to achieve deep relaxation and mental focus. It's also exceptional at supressing annoying mental chatter when you're trying to sleep at night.
Listen to a free sample on the BlissCoded website.
---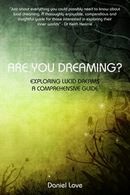 Here's another exceptional book on the subject of lucid dreaming, created by the ingenius writer Daniel Love. A committed lucid dreamer and a thorough communicator, Love presents us with one of the most finely researched books designed for both beginners and intermediate lucid dreamers alike. Even as advanced lucid dreamers, we all had things to learn from this thoughtful and fascinating read.
---
This fascinating book by Harvard researcher Allan Hobson describes how the evolution of dream theory has advanced dramatically over the past 50 years. See how dreams have specific perceptual, cognitive, and emotional qualities that set them apart from waking consciousness that correspond to specific modes of brain activity. Hobson also shows that modern research has disproved most of Freud (as one scientist put it, "Freud was 50% right and 100% wrong"), but we have gained new insight into the nature of mental illness.  
---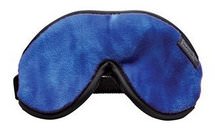 This is our favorite sleep mask - and we've been through a few. Dream Essentials checks all the boxes with this one: it's soft, comfortable, durable, and sufficiently padded so no light gets inside. If you use sleep masks for travel, meditation, naps (or lucid dream training) - it's worth having a good one on hand.
---