About The World of Lucid Dreaming

What started as a small blog in 2008 has slowly turned into the thriving hub that is the World of Lucid Dreaming. Today we are the world's largest and most popular website dedicated to the art of lucid dreaming - with over 300 articles and 4 million visitors each year.
If you're a professional looking to connect for non-suspicious reasons, please use our contact page.
About the team:
Chris Hammond - Chief Lucidity Officer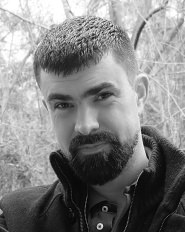 Chris is the editor around these parts and that means he's responsible for this website.
He likes to wander through the bush lands of Australia, stroking his chin and pondering upon life's many dualities.
A lifelong martial artist and mindfulness practitioner, Chris is fascinated by lucid dreaming as a vehicle for self introspection, self improvement and creativity.
He still remembers his first consciously invoked lucid dream, which involved the careful inspection of a giant, inert rubber 'weeble' - covered in tiny little rubbery antenae.
After invoking lucidity and recovering from the shock, he thought of no better way to interact with his newly uncovered subconsicous mind than kicking it! To this day he still remembers the feeling of the rubber impacing on his toes - as real as anything he ever experienced - and proving that he had the power to wilfully enter the realm of dreams. Funky!
Check out his author bio
Rebecca Turner - Founder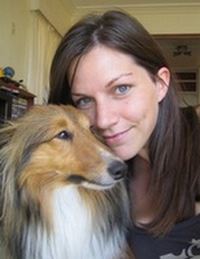 The year was 2008. After quitting my job as a journalist in London, I moved to New Zealand and had that uncomfortable feeling that I wasn't doing anything useful.
So I decided to start a website - a place where I could write about lucid dreaming and consciousness and all the gooey stuff in between.
WOLD started small, but quickly snowballed. Today, it receives millions of international visitors, all with the common goal of experiencing the exhilaration of lucid dreaming.
To find out more about what she's upto, just pop over to her author bio
Join The Team!
Discovering lucid dreaming was a life-changing process for us. It evolved our perception of reality and consciousness. It gave us new ways to explore our identities, to find freedom and inspiration, to create music and digital art, to solve problems and develop muscle memory - even to develop characters for fiction.
We hope you choose to join us on a scientific approach to one of the most exciting mental skills that you can learn. To wake up in your dreams and discover another world within.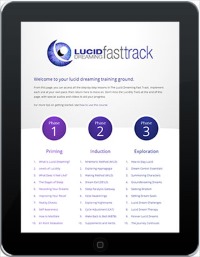 Best wishes,
The WOLD team
PS - If you're interested in learning how to lucid dream, check out World of Lucid Dreaming Academy. This contains 30 illustrated tutorials, interactive quizzes, meditation audios, private forums and an active community of lucid dreamers to help you master the art of dream control.