10 Steps to Lucid Dreams
Step #1: The Foundation of Frequent Lucid Dreaming
The most important step to frequent lucid dreaming is to keep a dream journal.
This simple practice helps you in several ways:
It lays down a long term memory of your dreams as soon as you awaken.
It creates the mental habit to automatically remember your dreams.
It highlights repeating themes and dream signs that trigger lucidity.
It entrains the mindset that your dreams are important to you.
It helps improve your self awareness in future dreams.
All of these directly develop your ability to lucid dream.
So, make it a habit to write down your dreams as soon as you wake up. Here's how.
Five Tips on Dream Journaling
Write down my five journaling tips in the cover of your new dream journal today:
Record your most vivid dreams immediately upon waking. Once a dream is cemented in reality, you'll have a more permanent memory, like a real event.
Record the title and date of your dream to help you identify it later. Write a capital "L" for lucid in a circle if you became lucid at any point.
Write in the present tense (eg, "I am flying high when the sky opens up and transports me to another dimension") as this will help put you back in the moment.
Underline dream signs. These are any impossible details of the dream, which might have helped you become lucid (eg, "his head explodes and I become coated in jelly").
Sketch the most vivid scene from your dream. You don't have to be an artist; these images just help underpin your visual recall.
What If You Never Remember Your Dreams?
Ok, so "never" might be an exaggeration. I'm sure you can recall at least some dreams during the course of your life.
Besides, everybody dreams, every night. It's essential to healthy cognitive function.
However - not everybody remembers their dreams. Hhere are some good ways to fix that:
Waking someone during REM sleep has been scientifically shown to improve their dream recall. So deep sleepers might benefit from setting their alarm 90 minutes earlier than usual, aiming to catch a dream in progress. (The time before you wake up is often rife with dreams.)

Another method involves taking a dream enhancing supplement. There are a growing number of dedicated lucid dreaming supplements: Lucidimine is a popular choice. It uses ingredients that are proven to boost dream recall.

If you're not into supplements, then hypnosis is a good bet. In fact, some of my earliest lucid dreams were facilitated by self-hypnosis. Check out this hypnosis recording by Anna Thompson which instructs you to remember more dreams and become lucid.
Summary
Today's lesson is pretty simple: write down your dreams.
When combined with the upcoming lucid dream techniques, you'll be rewarded with many more frequent lucid dreams as a result.
So start writing in your dream journal first thing tomorrow morning!
Best wishes
Rebecca
Jump in With Both Feet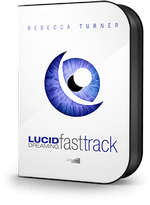 These tutorials are just a taster, so you can see what's involved. I have a lot more in-depth advice to share with you. So when you're ready to jump in with both feet, I recommend you sign up to my full home study course, the Lucid Dreaming Fast Track.
This interactive course offers 30 detailed tutorials to help you induce lucid dreams and unlock powerful skills in dream control. You won't regret learning this amazing skill - and I offer a 100% refund guarantee if you don't start lucid dreaming out of it.
Not Yet Subscribed?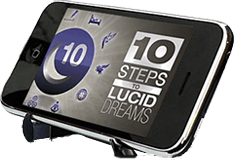 If you stumbled onto this tutorial by accident, you may like to subscribe to my free e-course, 10 Steps to Lucid Dreams. Through these basic tutorials I'll show you how it's possible to develop an exhilarating lucid night life and use it to improve your waking world too. More than 30,000 people have already subscribed - just enter your email below to join our community.