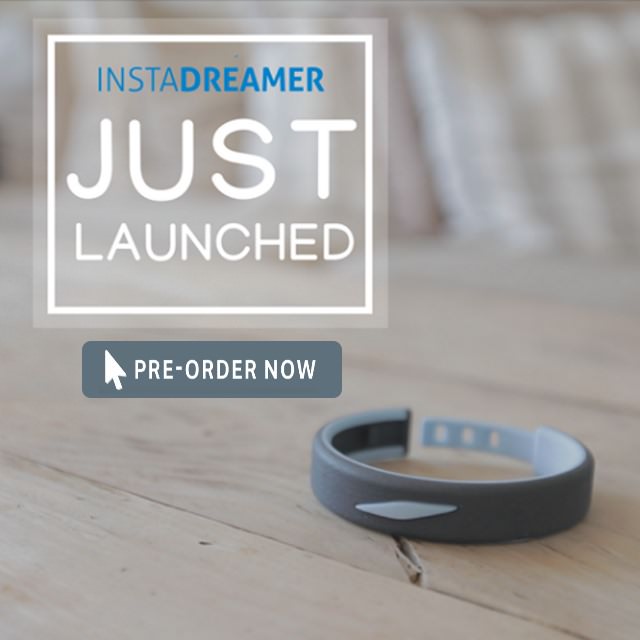 Organic Bedroom Product Reviews
Improve Your Sleeping Environment and Your Health with an Eco-Friendly Bedroom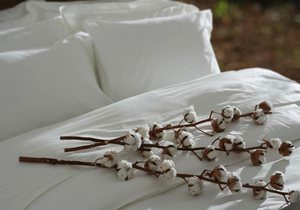 The organic movement is expanding as more people are becoming aware of the toxins in our everyday products. The ability to purchase organic now goes well beyond food. You can get organic clothing, organic home improvement products and now organic mattresses, pillows and bedding.
People enjoy having eco-friendly bedding products because of the personal health benefits and the knowledge that they are manufactured with ethical environmental standards. There are several options you can turn to when it comes to material. Eco-friendly bedroom products are made in cotton, wool, latex, natural memory foam, kapok and buckwheat.
In this article I'll review what I think are the best organic mattresses, pillows and bedding sets. These are very good quality products, from reputable companies and with a healthy environmental focus.
---
What Is The Best Organic Mattress?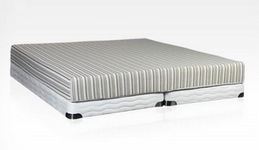 Take a look at the world's only Natural Memory Foam Mattress by Essentia. This Canadian mattress company has developed a unique natural memory foam product. Memory foam has been a popular mattress material since Tempurpedic released it in 1992. But the problem with the regular foam is that it is made from petrochemicals and highly toxic.
Natural memory foam is healthy and free from harmful ingredients. It is made with organic grapefruit seed oil, organic coneflower essence, organic jasmine essence, GMO free plant extracts, natural latex and water.
Essentia has a range of mattresses that meet a variety of needs. There are different levels of firmness and thickness and models with extra lumbar support for back pain. Memory foam is an extremely comfortable and supportive material. It is a motion isolator which means when one person moves it doesn't disturb the other, unlike an innerspring mattress.
There are no pressure points with memory foam and it's air displacement nature means it supports your weight more evenly. It is hypoallergenic, much more breathable than regular memory foam and there is no metal in it.
The Essentia memory foam range is still under patent. While they have released the ingredients they use nobody knows exactly how they manufacture it. Until the patent expires there aren't any competitors in natural memory foam which keeps the price high. These mattresses are very expensive which is a downside.
It's also worth noting that Essentia mattresses can't be labeled 100% organic. They use natural latex as a base ingredient. To be labeled organic there needs to be independent third party certification and this is not available for natural latex even if it is produced to an organic standard. Essentia uses natural latex that is toxin and chemical free but without the certification it can't legally be called organic.

---
What Is The Best Organic Pillow?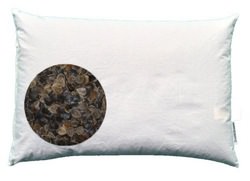 Organic Buckwheat Pillows are a Japanese secret that has been discovered by the West. The Japanese call it Soba Gara Makura. The outer skins of the buckwheat fruit are harvested, cleaned and used as a filling for the pillow.
Because the pillow is filled with small individual buckwheat hulls you can put in as much filling as you like, allowing you to customize the pillow to your individual needs. The pillow conforms to the exact shape of your head and neck, similar to a bean bag, and doesn't fight to regain its shape. This allows the muscles in the neck to relax more which alleviates cramps and muscle tension.
Buckwheat doesn't overheat, it is hypoallergenic and because of the adjustable malleable fill is ideal for back, stomach or side sleepers. Be aware however that a small number of people will be allergic to buckwheat.

See customer reviews on Amazon.
---
What Are The Best Organic Bed Sheets?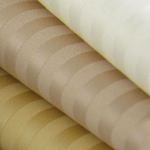 Egyptian cotton is well known to be the highest quality cotton in the world. The fibers that grow in the lush Nile Valley are longer - and the longer a cotton fiber, the better quality cotton it can be spun into.
Organic Egyptian Cotton Sheets by Luxor Linens
are incredibly soft to the touch. If you are accustomed to regular sheets - be prepared to be amazed. Being a high quality yarn does not just make it luxurious, it also means the sheet is more durable. Pure cotton also breathes easier that a cotton polyester blend.

See customer reviews on Amazon.

About the author
Rebecca Turner is the founder of World of Lucid Dreaming. She is currently studying for a science degree in Auckland and becoming famous as a science writer. Try our free lucid dreaming course and connect with the team on Facebook and the lucid dream forum.