How To Find The Best Mattress for Your Budget
It's hard to know where to start. The mattress market has become an overwhelming choice.
No worries - here's my rundown of the most popular options and how to identify the best mattress for your budget.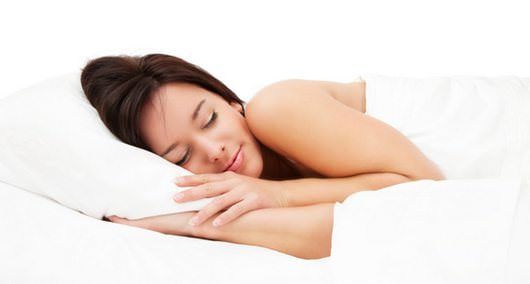 Quick Facts
Bestselling Mattresses for Under $250
Based on Amazon's top ranked queen sized mattresses. Prices correct at Feb 2023.
Price: The Big Misconception
The big misconception with mattresses is that the flashiest, most expensive price tag is going to deliver the best comfort level. Not so.
Actually, it's not about getting the mattress with the most advanced technology and the finest materials either. It's about finding the perfect mattress to suit your body type and personal comfort preference.
Some like 'em firm. Others like 'em soft. Goldilocks likes it smack in the middle. You have to opt one way or another; the price tag can't decide that for you.
Bestselling Mattresses for $250-500
Based on Amazon's top ranked queen sized mattresses. Prices correct at Feb 2023.
Soft, Medium or Firm
Fortunately, if you have any experience of sleeping on a mattress, you'll already have an appreciation of the type of mattress you prefer on the scale of soft-medium-firm.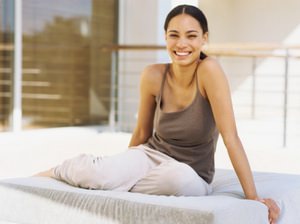 Never paid attention to it before?
Check out your current mattress. If it gives way significantly when you lie on it, you're a softie. If it remains mostly stiff under your bodyweight, you need a firm mattress with lots of support.
Preferably, a mattress should have the right amount of give around the shoulders and the hip area so that your body won't feel rigid.
However, it shouldn't be in excess so that the mattress sags under your weight. Sagging mattresses are a major cause of poor posture.
This makes a big difference to your quality of sleep too. If you're on the wrong level of firmness you'll wake up in the morning with aches all over. The severity of these aches only increase as you get older.
Memory Foam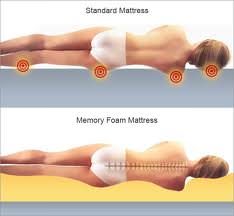 Memory foam is all the rage - and for good reason. It contours to your body, offering superb support compared to a spring bed.
Many people choose it for a complete mattress, or as a topper (to make a pocket spring mattress more comfortable), and even as pillows. In fact, once you go with memory foam, you'll surely never go back.
Memory foam is ideal for people who prefer soft to medium mattresses. The main downside is it is unlikely to give adequate support for firm bed sleepers.
Besides the main feature of conforming almost perfectly to your body shape, other benefits of memory foam include air circulation, pressure point relief, spinal support, reduced motion transfer, hypo allergenic, antimicrobial and eco-friendliness.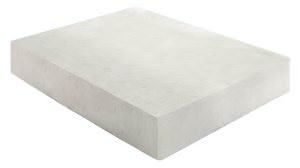 Want to hone-in quick? The top rated memory foam mattress on Amazon US right now is the Sleep Innovations 12" SureTemp Memory Foam Mattress (it comes with a 20 year guarantee.)
Bestselling Mattresses for $500-1,000
Based on Amazon's top ranked queen sized mattresses. Prices correct at Feb 2023.
Latex Mattresses
Latex comes in both natural and synthetic versions that have a high viscosity once its temperature is raised. That means it can mold around your body shape, yet offering firmer support than memory foam.
Latex mattresses are good for allergy sufferers because they inhibit the growth of mold and mildew. They are also mite-free and antibacterial, giving you a sterile sleeping environment.
Reviews of latex mattresses are almost always good - they offer superior comfort but also come at a premium price. This can be counterbalanced by the fact that they last for multiple decades.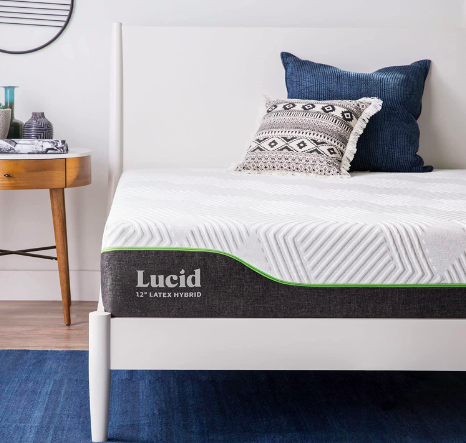 US customers on Amazon rate the Lucid 12 Inch Latex Hybrid Mattress as the best latex bed on the market.
Coil Count
If your budget is tight, you'll likely be looking at innerspring and pocket spring mattresses.
These all go on about coil count. But what does this mean for you? Higher is better, right?
Actually, a high coil count makes a mattress firmer and plusher. However, this may not suit everyone.
Besides, a lot of manufacturers focus on coil count but it's better to look at the attachment and alignment of the coil springs as these affect the way the mattress responds.
The connection between coil springs also affects motion transfer - an important concern when you sleep with a partner.
Aside from noting the coil count, go for mattresses with coils made from twice tempered steel. This makes a huge difference in the durability of the mattress.
Does Brand Matter?
Mattress brands can play a role, because one thing you can trust through the sales spiel is consumer perception.
Certain brands are really popular for a reason - they're renowned for making quality, comfortable, long-lasting mattresses.
So the first thing you need to do is determine which brands are most popular in your country. In the US, these include:
This can narrow down your choices and your budget, while working within the framework of a trusted brand.
Be warned, however, that even the best mattress brands can offer budget products which may fall below your personal comfort levels. Check out consumer reviews to help you zone in on the ideal model.
Final Thoughts
Finally, when choosing the best mattress for your budget, ignore the bewildering assortment of model names, the supposed air vents, fancy handles, and intricate and expensive-looking quilting. Those are just distractions and don't affect the overall quality of sleep.