10 More Lucid Dreaming Movies to Stimulate Your Night Life
Here are 10 more fantastical movies that mimic the qualities - both visually and logically - of the simulated lucid dream world.
Previously I published my list of top 10 lucid dreaming movies. There are so many fantastic and imaginative movies out there that readers began suggesting others that could have easily made the cut. And they'd be right.
So here are 10 more lucid dreaming movies to stimulate your night life. Arguably, not all of them are specifically set in a lucid dream world, but they do certainly mimic many of the qualities of these internally generated fantasies.
---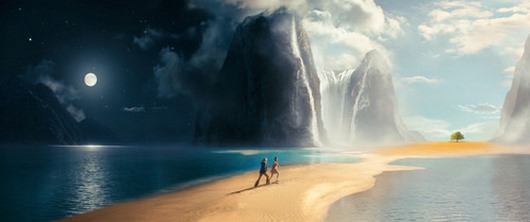 Based on the best-selling book by Alice Sebold and directed by Peter Jackson, The Lovely Bones is the story of a 14-year-old girl who is murdered by her neighbor. She tells the story from a lucid-dream-like limbo, revealing the impact of her death on those closest to her, all the while coming to terms with her own demise. Breathtaking visuals abound.

See customer reviews on Amazon
---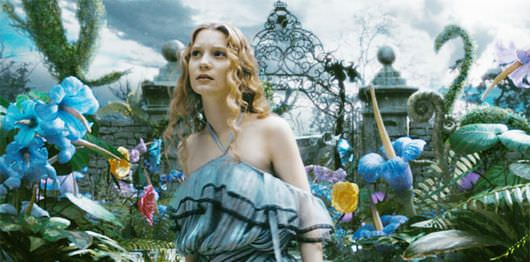 Alice In Wonderland centers around 19-year-old Alice, who returns to the magical world from her childhood adventure depicted in Lewis Carroll's classic novel. In the movie, she reunites with her old friends - including Johnny Depp's deranged Mad Hatter - and learns of her true destiny: to end the Red Queen's reign of terror.

See customer reviews on Amazon
---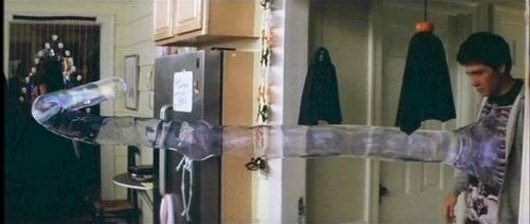 Open to interpretation, the compelling story of Donnie Darko features a delusional high school student who is regularly visited by a demonic rabbit with predictions of the future. Fan theories attempt to explain the fateful conclusion with schizophrenia, dreams, genuine precognition, and the looping tangent universe - take your pick!

See customer reviews on Amazon
---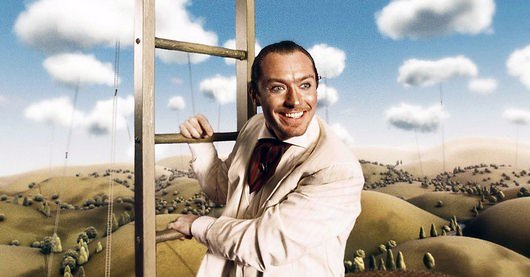 Blessed with the extraordinary gift of guiding the imaginations of others, Doctor Parnassus and his sideshow troupe promise the audience a journey to the Imaginarium - where dreams come true. Meanwhile, in the stories that Doctor Parnassus tells to his daughter Valentina, he claims to have lived for more than a thousand years...

See customer reviews on Amazon
---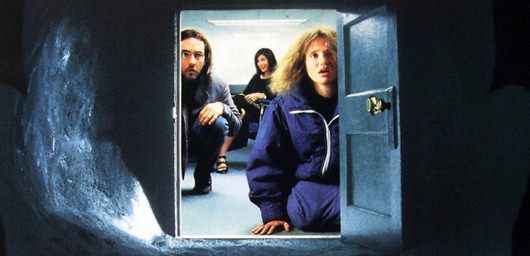 John Malkovich plays himself in this brilliant comic fantasy. When a hapless puppeteer takes a desk job on 7½ floor of a Manhattan office building, he discovers a portal which literally transports him into the mind of John Malkovich. A unique movie driven by dreamy logic and explorations of the teleported consciousness.

See customer reviews on Amazon
---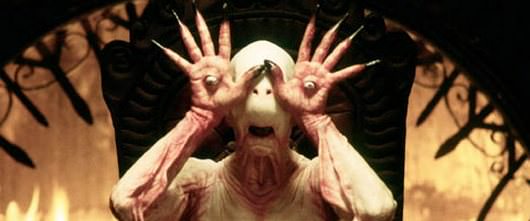 In the fascist Spain of 1944, the bookish young stepdaughter of a sadistic army officer escapes into an eerie but captivating fantasy world. Fascinated with fairytales, she meets a fairy who takes her to an old faun in the center of the labyrinth. He tells her she's a princess, but must prove her royalty by surviving three gruesome tasks...

See customer reviews on Amazon
---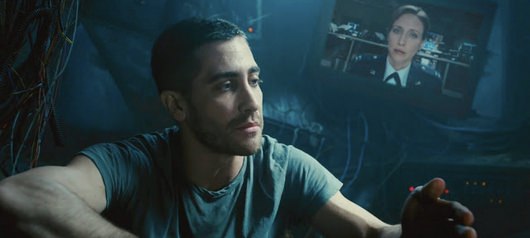 A mind-bending action thriller centered on a soldier who wakes up to find himself teleported into the body of an unknown man. His mission: to locate and stop a deadly terrorist attach in downtown Chicago. An imaginative and suspenseful plot - think Quantum Leap but darker.

See customer reviews on Amazon
---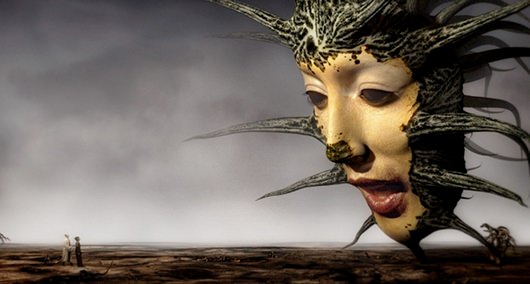 In a fantasy world of opposing kingdoms, a 15-year-old girl who works at the family circus wishes she could run away and join 'real life'. But she finds herself on a strange journey into the Dark Lands, a fantastic landscape filled with giants, monkeybirds and sphinxes. She must find the fabled MirrorMask in order to save the kingdom and get back home.

See customer reviews on Amazon
---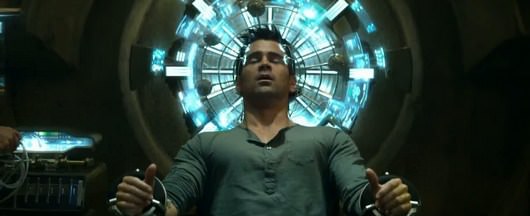 Inspired by Philip K Dick's famous short story We Can Remember It For You Wholesale, this Total Recall remake features a factory worker, Douglas Quaid, who begins to suspect that he is a spy. The problem is, these suspicions arise only after his visit to Rekall - a company that implants fake life memories - goes wrong and he finds himself on the run.

See customer reviews on Amazon
---

From the creators of The Matrix movie trilogy, The Animatrix is a collection of nine animated short films from leading anime directors. They detail the backstory of the Matrix universe, and the original war between man and machines which led to the creation of the artificial reality world.

See customer reviews on Amazon