Rebecca Turner Author Bio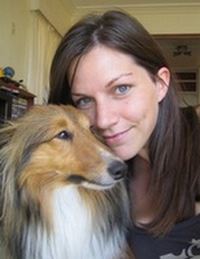 Hi, I'm Rebecca. I'm a writer and a lucid dreamer. So it made perfect sense to write a host of articles about lucid dreaming to help you get the most out of this extraordinary skill.
I quit my job as a financial journalist in London. It was six weeks before the stock markets crashed in 2007 and the global economic recession began.
I swear, I had nothing to do with it.
I moved to New Zealand and decided to start a new career. Something that I was truly passionate about. I started a website about lucid dreaming, consciousness and all the gooey stuff in between - and before long, it snowballed into something amazing.
Today WOLD receives millions of international visitors, all with the common goal of experiencing the exhilaration of lucid dreaming.
I'm currently studying for my BSc in zoology at Massey University in New Zealand.
Professionals can look me up on LinkedIn - I'm always keen to talk new writing projects.
Otherwise you can also find me at my science blog Science Me