Lucidity App for Android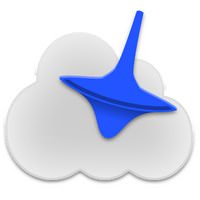 Downloads: 10,000-50,000 Average rating: 4.3 stars Price: Free
Lucidity is a new free Android app for lucid dreamers that supports innovative features to help you record and analyze your dreams.
Lucidity can also be used as a simple dream journal, a dream recorder, and a reality check reminder. It also provides tools to statistically analyze the frequency of dream signs and dreams remembered, which can be really useful in lucid dreaming.
Features of Lucidity
The creators of lucidity gave it a number of slick features:
Elegant and smooth interface which makes writing and reading your dreams a fun process.
Password-protected dream journal to retain your privacy if your phone is borrowed, lost or stolen.
Tag, search and filter functions so you can easily find and access previous dream records.
Morning reminders provide a notification to remind you to immediately write down your dreams on waking.
Evening reminders ensure you read your previous night's dreams before bed to develop better dream recall.
All day awareness reminds you to perform reality checks at scheduled times throughout the day.
Import and export functions allow you to transfer all your dream data to your SD card in a single click.
Dream statistics provide colorful graphs to help you analyze your dream life and recurring themes.
Dream sign searches allows you to analyze your dreams and find recurring dream signs to spark lucidity.
Audio dream recorder available with Lucidity Premium.
Built-in Wiki offers information on lucid dreaming for beginner and advanced lucid dreamers.