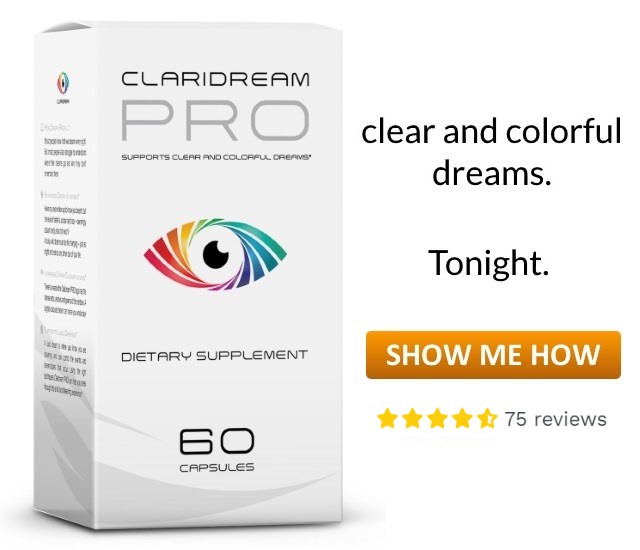 The Lucid Dreamer's Christmas Stocking: 10 Gifts to Inspire Lucidity
Here are ten of the coolest lucid dreamy gifts for this Christmas - with tips on how they can enhance your lucid dream life.
#1 - The Melting Clock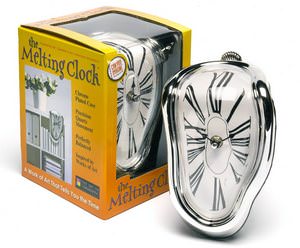 The Melting Clock is a fully functional timepiece based on Salvador Dali's surreal artistic legacy.
Clock faces are often distorted in dreams because the language centers of your brain are largely shut down. So for a lucid dreamer, observing the clock face mindfully several times a day acts as a reality check. Are you awake? Or are you dreaming? It's a helpful reminder to be self aware - an act that produces spontaneous lucid dreams.


#2 - Mooncandles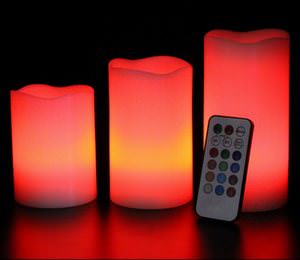 These remote control LED Mooncandles are great for Wake Back to Bed (WBTB) attempts as the lighting is both subtle and relaxing.
They can be set to red light so as not to destroy night vision, and switch off automatically after a set time has elapsed. Batteries are included and last for 50,000 hours (that's almost six years continuously). They're also ideal for romantic ambient lighting, with flickering and light mode, are child-friendly, and can be used indoors or outdoors.


#3 - Creative Dream Journals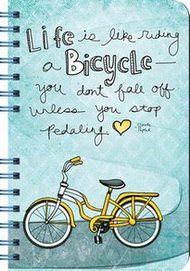 A dream journal is essential for any committed lucid dreamer. It cements the memory of your dreams upon waking, making them more vivid and easier to remember in future. It also creates a treasured record of your lucid dreams.
Digital journals are all the rage now but I still prefer pen and paper. It makes the experience more visceral as I can write and sketch freely. An inspiring cover image make a journal extra special, so a gift like this Studio Oh! Spiral Notebook is useful for any lucid dreamer.


#4 - Digital Painting Gear
I've long been curious about digital painting and now that I've tried it - I'm hooked. I find it's an exciting new medium to bring my lucid dreams back into the real world.
Though it's been a while since I studied art in school, the basic skills have stayed with me, and that - plus a willingness to learn - is all you need to create inspiring paintings based on your lucid dreams.
Here's what you need to start digital painting on-the-go:
A Touchscreen Tablet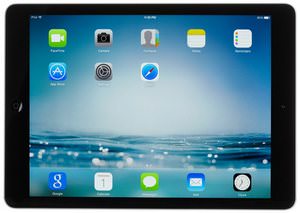 I just splashed out on an iPad Air. It's the first piece of Apple technology I've ever knowingly owned and frankly, I'm smitten.
This will be a Christmas present from someone who really likes you, because it isn't cheap. Of course, there are loads of uses for an iPad so it's worth the spend, but I've surprised myself by spending the most time using it for digital painting.

A Pressure-Sensitive Stylus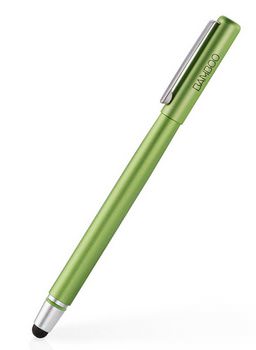 This acts as your paintbrush on the tablet screen. You can work solely with your fingertips but most digital painters find a stylus is just more efficient. I have a wallet-friendly Wacom Bamboo Stylus with which I am perfectly happy, but more experienced artists are more likely to go for a higher-end Wacom Intuos Creative Stylus. The important thing is you choose a stylus that's pressure-sensitive for the most realistic brush strokes.

A Digital Painting App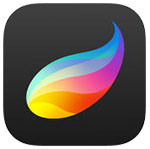 The most widely recommended digital painting app among artists is Procreate.
As a bit of a Luddite, I was worried about installing an app I couldn't fathom and then never using it - but Procreate is very simple and intuitive. Pete, who is a graphic designer in one of his many roles, describes the app as "Photoshop Junior" with which I'm just fine, because to me the idea of mastering Photoshop is like conquering Mount Everest. Despite its apparent simplicity, professional artists can still achieve all kinds of amazing works with Procreate. Which is why it's popular across the artistic spectrum.
Digital Painting Tutorials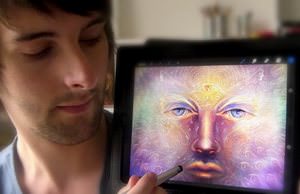 To fast track my painting skills I signed up to Louis Dyer's Digital Painting on The iPad. You can enter your giftee's email address to give them full access to the painting course. Louis is a lucid dreamer and a talented artist. His video tutorials talk you through different ways to approach the canvas, as well as cool techniques for painting dreams, like adding luminescence. I plan to do a future article about my progress on painting my lucid dreams.
If you're lucky enough to start digital painting this Christmas, please share your work in our Dream Art Gallery. I'd love to build the world's largest online collection of artwork by lucid dreamers.

#5 - Reality Test Decal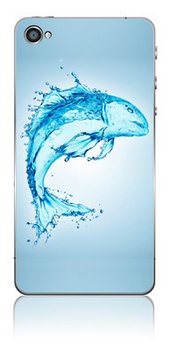 In surrounding yourself with abstract artistic visions like this Surreal Fish Decal the goal is to reflect for a moment and perform a reality check, a very simple basis for having lucid dreams.
Most people start off well with reality checks but soon forget to perform them regularly, thereby missing the whole point. But with a pertinent reminder, placed strategically on a wall, laptop or phone case, you'll be prompted to perform reality checks more habitually.
In the very broadest sense, this is an Inception-style totem, designed to trigger reality checks if not definitively fulfill them. Every time your eyes land on the surreal decal, perform a mindful reality test asking yourself "Am I dreaming?"


#6 - Are You Dreaming?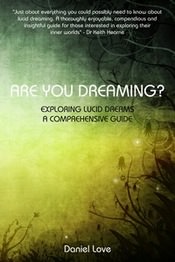 Speaking of which, here's an intelligent book on the subject of lucid dreaming for those seeking a more comprehensive understanding of the matter. Forget the dozens of fly-by-night, how-to books which have emerged in the last year. Daniel Love's Are You Dreaming? Exploring Lucid Dreams: A Comprehensive Guide is the real deal.
Love shares numerous original insights and techniques, such as Catching The Butterfly; a method of inducing lucid dreams which he discovered at five years old. With compulsive attention to detail, he write elaborately on lucid dream history, as well as the potential applications like flying, wish fulfilment, rewriting history, solving problems, inspiring creativity, living as your future self and more.
A former mentalist, Love has picked up many useful mental tricks along his path, such as The Dream Peg System to improve your dream recall. It's examples like this that make Are You Dreaming? such a thoroughly original work on the subject and makes a superb gift for any lucid dreamer.


#7 - Surreal Digital Photography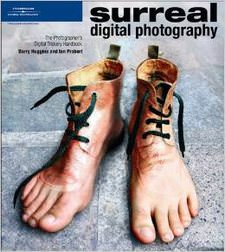 In my world, surrealism provides a delicious spark of lucid imagination. I can plot my lucid dreams around fantastic imagery... and then explore my unconscious unraveling of them.
Go one step further and create your own - with Surreal Digital Photography by Barry Huggins, one of the Amazon Editor's Favorite Books of 2014. It demonstrates how to turn ordinary photos into surrealist art through digital enhancement; exercising the imagination and being playful with the art of photography.


#8 - Mindfold Eye Mask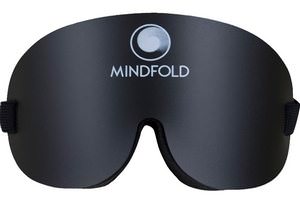 The Mindfold Sleep and Relaxation Eye Mask is designed to block light totally, making it ideal for open-eye meditation and exploring altered states of mind, any time of day or night.
It's a popular mask because of the deep eye cavities, flexible faceplate and VelcroStretch headband. This makes it one of the most comfortable and effective sleep masks for lucid dream meditations.


#9 - Aromatherapy Starter Kit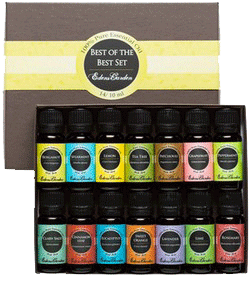 Follow in the footsteps of the original lucid dream researcher, Marquis d'Hervey de Saint-Denys (1822-1892) who discovered he could program his dream content by associating specific scents with specific memories.
Your sense of smell is intricately linked with emotional memory - which is why scents can be so evocative. By linking each scent from this Aromatherapy Starter Kit with different scenarios (eg, such as people and places) you can invoke dreams of the same subject matter by releasing the scent in your bedroom at night. With mental conditioning, these can also act as lucid dream triggers. Try it out and see.