Awoken App for Android
Andreas Rudolph's Awoken app review describes the features reality checks, totem sounds and a cloud-based dream journal.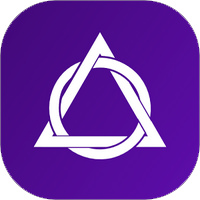 The following review of Awoken app is written by the developer, Andreas Rudolph.
Downloads: 50,000-100,000 Average rating: 4.5 stars Price: Free
Awoken is a free lucid dreaming tool for Android that aims to connect you to your mind and dreams on a whole new level. It's about combining proven techniques with experimental enhancements made possible by the presence of smartphones.
I believe it is the most focused and to-the-point lucid dreaming app out there, that will get you directly to the goal of learning to lucid dream and help you master that ability once it has been taught.
The core features are split into these segments that will help you integrate the art of lucid dreaming into your daily and nightly life:
1. Reality Checks
You can set an interval between some time of day, say 8am and 10pm, where reality check reminders will randomly notify you to examine your surroundings. It may sound strange, but learning to distinguish your life from a dream is a key exercise in learning to lucid dream.
2. Dream Journal with Cloud Backup
One of Awoken's strong features is the simple and intuitive dream journal. You can have a reminder ready each morning to help you remember to capture your dream, and for added convenience, you can have it backed up to the cloud if you wish.
To protect your serotonin levels, you can also choose the journal to have a dark theme in the morning that is easier on the eyes.
Keeping a dream journal and learning about your unconscious landscape may be the single strongest factor to help you achieve lucid dreaming and strengthen your dream memory. Even lucid dreams can be partially forgotten if you don't write them down.  
3. Totem Sound
Whenever you get a reality check, a totem sound can play. The sound is meant to condition you into performing reality checks, so when it plays in the night while you're asleep, the sound will penetrate your dream and awaken your mind to the dream while inside.
Final Thoughts
The app comes with a bunch of other features: information on lucid dreaming, oneironaut achievements and the ability to temporarily pause your training.
I made this app as an inspired hobby-project and the feedback has been phenomenal. With more than 1,200 five-star reviews and more than 350 four-star reviews, the app keeps growing by word of mouth. The downloads are nearing the 100,000 mark and I hope a world full of dreamers are ready to explore, learn and discover. Dream big.