52 Ways to Have Lucid Dreams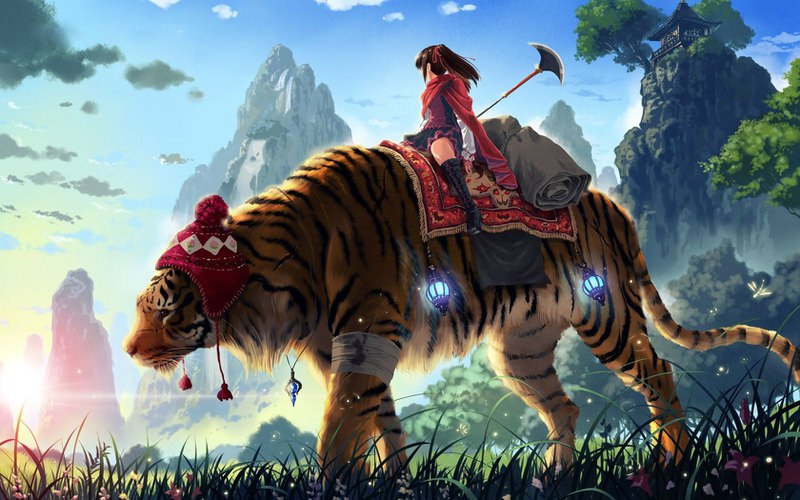 Learning to have lucid dreams -- it's fun, intensive, frustrating, euphoric, bizarre, daunting -- yet ultimately, lucid dreaming is a hugely rewarding and life changing experience.
Learning how to lucid dream is like any other skill that you develop over time. There is no magic secret. But there are a number of tried-and-tested methods that you can employ.
Below I've listed a number of those techniques to get you started. Happy dreaming ;)
52 Ways to Have Lucid Dreams
Start a dream journal and write down at least one dream every morning.
Do reality checks: try to push your hand through a wall and asking "Am I dreaming?"
Perform a daily 10-minute breathing meditation and examine your self-awareness.
Listen to brainwave entrainment during deeper meditation.
Identify your most common dream signs for becoming lucid.
Boost your dream intensity with a lucid dream supplement.
Experiment with a dream herb like Chinese club moss for vivid and memorable dreams.
Observe your hypnagogic hallucinations as you drift off to sleep.
Perform Mnemonic Induction of Lucid Dreams (MILD) before you sleep.
Practise Wake Induced Lucid Dreams whenever you wake up in the night.
Make a dream pillow filled with relaxing aromas or use a pillow mist.
Rid yourself of any sleep disorders which disturb your quality of REM sleep.
Listen to a lucid dreaming hypnosis session as you go to sleep.
Listen to subliminal messages for lucid dream induction.
Watch our subliminal lucid dreaming video before bed.
Identify your best sleep posture for lucid dreaming.
Experiment with the Wake Back to Bed method.
Invest in a really comfortable mattress for better quality sleep.
Download a lucid dreaming app to your mobile device.
Use aromatherapy to influence your dreams as per Smell Induced Lucid Dreams (SILD).
Eat cheese before bed to increase your dream intensity ("cheese dreams").
While lucid, ask the dream to help you have more lucid dreams in future.
Incubate dream plots through evocative fiction and lucid dream movies.
Allow yourself to daydream and consciously explore surreal fantasy realities.
Practice having Out of Body Experiences (OBEs).
Wear a digital watch and perform a reality check every time it chimes.
Learn about the ancient art of Dream Yoga, a Tibetan Buddhist form of lucid dreaming.
Encourage false awakenings when you sleep in different locations.
Deliberately induce sleep paralysis and then transition into your desired lucid dream scene.
Set an alarm every 90 minutes to wake you during REM sleep and record your dreams.
Count backwards as you fall asleep: "100. I'm dreaming. 99. I'm dreaming. 98. I'm dreaming."
Take afternoon naps when you feel tired, especially after meals.
Allow yourself weekend lie-ins to practice lucid dreaming techniques.
Don't smoke marijuana or drink excessive alcohol as they inhibit REM sleep.
Let go of your fear. Lucidity is a powerful and positive tool for personal growth.
Get at least 7-8 hours of sleep per night.
Perform the Cycle Adjustment Technique by alternating your daily wake-up times.
Incubate a lucid dream by determining how you will become lucid and what you'll do.
Lie still and minutely wiggle your index and middle finger till you fall asleep consciously.
As you fall asleep, silently repeat the phrase: "The next scene will be a dream."
Meditate as you fall asleep, visualizing your way into a peaceful scene of nature.
Expect spontaneous lucid dreams in which you become lucid through flashes of logic.
Invest in lucid dream technology such as the REM Dreamer.
Play first-person video games to stimulate the proven effect of Game Induced Lucid Dreams (GILDs).
Go to bed thirsty and place a glass of water across the room to stimulate a false awakening of fetching it.
Conversely, go to bed with a semi-full bladder and prompt dreams of urination to trigger lucidity.
Sharpen your visualization skills to improve your self-awareness.
Imagine kinesthetic sensations like riding a bike or running through a field as you fall asleep.
Take a 100mg Vitamin B6 supplement two houres before bed for greater dream intensity.
Set three clear lucid dream intentions before you go to sleep at night.
Read as much as you can from books about lucid dreaming.
Create your own digital art inspired by dreams to bring dreams to the forefront of your mind.